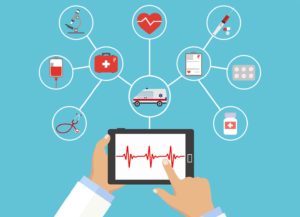 As we move into the age of EHR, the amount of time involved in documenting patient encounters has greatly increased. At QMEDET Solutions, we know how valuable provider time is. That is why we provide a full suite of user friendly, cost effective solutions that keep the providers in front of patients… not a computer. We offer seamless integration with your EHR to populate the patient encounter. With our mobile app, providers can review appointments, create and upload dictations and approve completed data all from a mobile device, with secure, HIPAA compliant transmissions. We will make managing your documentation tasks easier than ever while cutting costs, eliminating provider productivity loss and driving increased revenue.
We recognize the ever-growing pressure placed upon medical management and staff to balance the day to day needs of the operation while adjusting to meet new regulatory requirements. We have assembled a set of best practices and developed solutions that will make the weight of managing the documentation process much lighter. Whether you are in a small, single-provider clinic or a large hospital, we have a full suite of scalable solutions to meet the specific requirements of your practice.
From aggressive pricing to lightning fast turnaround time to the most responsive customer service in the industry, QMEDET Solutions is the answer when selecting your medical documentation partner. And we're not done there. Add no setup cost, no contract requirement, no cost EHR interface construction, tiered pricing, and unmatched document routing and management reporting capabilities, and it is easy to see why QMEDET Solutions is the choice for medical facilities all over the US.
Contact us today, and we will show you why you want QMEDET Solutions to be your partner for medical documentation, increasing efficiencies and improving your bottom line.